About
Ultratec Water Treatment Engineering Services
We specialize in providing environmentally friendly water solutions that are energy-efficient and compact for both onshore and offshore applications. Our reliable reverse osmosis (RO) systems are ideal for the demands of the oil and gas exploration and drilling industries. We begin by conducting a root cause analysis of the water problem and then design and present various solutions to our customers. We work with our customers to select the best solution based on technical considerations and implement it with their consent. Our services include water purification, filtration, and water filter systems in Dubai.
Our Goodness

What Makes Us Special
What makes us different?
We are able to customize solutions to meet almost all the requirements and needs of our customers to an exceptional standard.
we provide solutions
We initiate through doing the root cause analysis of the water problem. Then design and provide various solutions to our customers and adopt with the consent of our customer with respect to the technical aspects.
Customers First
We put customers first. We listen to their needs and make responsible decisions. We foster long-term relationships built on communication and trust. We honour our commitments and continually search for new ways to add value.
15000
+
Commercial & Domestic Water Services
100
+
Employees Worldwide
5000
+
Industrial Projects
20000
+
Satisfied Customers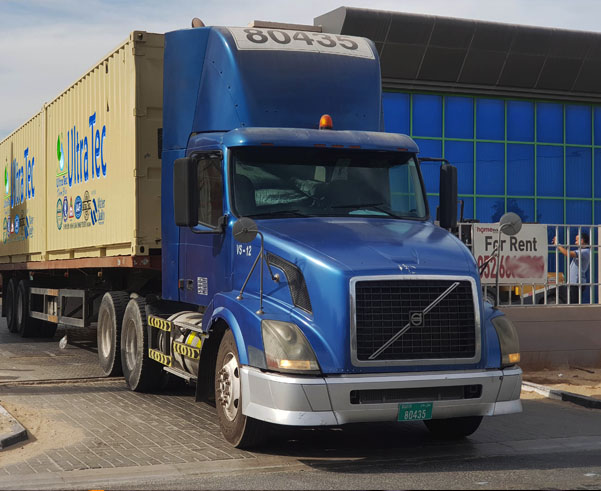 Why Choose

Water Engineering
Cost-effective and energy efficient water solutions for the Offshore
Production in the Oil & Gas industry
Ultra Tec® is able to provide reliable water solutions for Agriculture
RO system for Food & Beverage manufacturing processing.
solutions for hotels, beach resorts, labor camps, water parks, swimming pools, water playgrounds, wellness centers, clubs and fish farming.
UltraTec® systems can be installed directly on board vessels, including barges and offshore supply vessels.
We also supply land based onshore brackish and seawater desalination systems to provide a constant supply of fresh water in remote inland or coastal locations.
We supply the systems require less maintenance and minimum intervention during emergencies, aid relief operations, military operations and construction of accommodation.
Presenting a wide range of water technologies from industrial water treatment plants to domestic Alkaline water filter and shower filter
Frequently Asked

Questions
What is 100% RO?
In some ordinary RO+UV water purifiers, some amount of water is made to bypass the RO membrane. Due to this, harmful substances like TDS, heavy metals, chemicals, and pesticides also pass through. Whereas in RO water purifier, 100% of the water is passed through the RO membrane which ensures maximum purification of water.
How does it inform for change of cartridge?
The first indication is at 90% of the cartridge life. At this point, the respective change indicator starts glowing. On 100% life consumption of the water purifier, there is a constant light in the respective indicator with buzzer beep. The buzzer will beep every time the unit is switched on.
What is 100% RO with mineralier
Yes. The water purifiers have an additional mineral cartridge which adds required minerals back to the water.
Does the water purifier give cold water?
No, it gives water at normal temperature and provides 2 hot water temperature choices.
What is Tank overflow protection?
Tank overflow protection protects the water purifier tank from spilling in case of water level sensor failure. It is an extra layer of protection built in the purifier.
What components are covered under the Warranty?
Parts other than consumables and plastic components are covered under the warranty and they should not be subjected to misuse. Please read the product manual for complete warranty details.
Interested in working with Water Engineering?
Our passion is to build sustainable and effective water purification system.