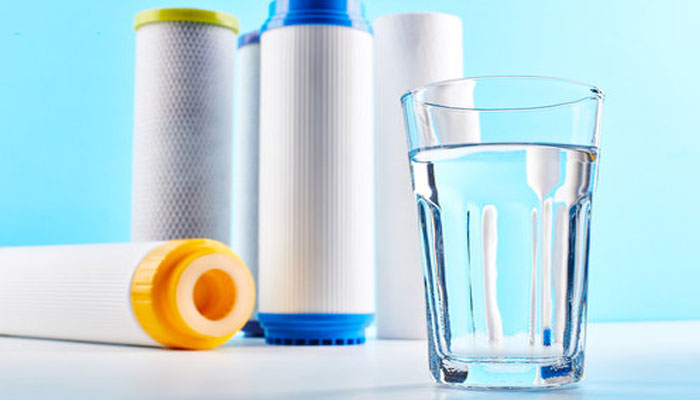 Shower Filter Dubai | Water Filtration System
What is filtered Water ?
Water free from suspended particles, chlorine and odor is generally refered to as filtered water. A typical water filter can remove suspended particles, chlorine and odor but it is not capable to eliminate the biological contaminants. A water filter fitted with a UV water sterilizer or anti-biological cartridge can eliminate the biological contaminants of water.
Water filter improves taste, removes odour and reduces the level of impurities such as chlorine, fluoride, lead etc. found in drinking water. We supply wide range of water filters in Dubai,UAE as well as globally.
Our Featured Filtration System!
---
Shower filter / Shower Head Filter
Get chlorine-free filtered water for a refreshing bath with the help of shower filter or shower head filter. This filter works immediately to remove chlorine and other unwanted harmful chemicals from your water. We manufacture high quality shower filters with the most effective filter media to give you filtered water even at high temperature.
Easy to install
Compact and economical
Produces mineral enriched alkaline water on the go.
---
---
Facet filter / Tap Filter
Faucet-mounted water purifier. Get chlorine-free filtered water right from your tap!.
Easy to install
Filter, flow rate and battery indicator
Cartridge check window
900 litres filter life (approx. 3 months)
Made in Japan
---
---
Whole House Water Filter
Whole House Water Filter can be customized to solve any water problems you face. This filter can be paired with a water softener to take care of any hard water problems.
Contains a 20" sediment filter cartridge which removes silt, sand and dirt.
Granulated Activated Carbon (GAC) acts as an active adsorbent for a wide variety of organic containments.
---
---
Self Cleaning Filter
Our high performance Self-Cleaning Filter design, features the unique SpiroKlene wiper system to provide effective and continuous filtration down to 10 micron. Whether you are filtering liquid chocolate, removing contamination from your liquid paint or looking to protect upstream equipment, there is a UltraTec® Self cleaning Filter solution for you.
No continual cost of replacing filter media.
No contamination of product as self cleaning filters are completely enclosed
Increase in production rates as filter elements do not have to be changed frequently.
---
---
BAG Filtration
Bag Filter with housing is used across various applications like Muncipal Water Treatment, Food & Beverage, Power Generation, Industrail Processing etc. Ultratec offers Bag filter housing in Stainless Steel and engineered Plastic.
Housing material available in Stainless Steel 304 or SS316 or engineered plastic on request.
Working Temperature : 75oC
Working Pressure : 100psi (7 kg/cm2)
Filter bag : Non-woven fabric
---
---
Sand Filter
Sand Filter produce very high quality of water with pathogens removal from 90% to >99% depending on the strains. Sand filters apart from being used in water treatment plants, can be used for water purification in singular households as well.
Filtration Media : Sand and Gravel
FRP vessel size ranges from 13"x54" to 48"x82"
Power supply of 220V/50Hz
---
---
Multi Media Filter
Multi-Media Filter is used to reduce the level of suspended solids in incoming feed water. Suspended solids consists of small particles such as silt, clay, grit, organic matter, algae and other microorganisms. Incoming feed water that is high in suspended solids can reduce the effectiveness of filtration equipment such as reverse osmosis membranes and ion exchange beds.
Flange in/outlet available
Filtration Media : Sand, Gravel and Activated Carbon
FRP vessel size ranges from 13"x54" to 48"x82"
Power supply of 220V/50Hz
---
---
Jumbo Water Filter
Our high performance water filter design can be customized to meet the demands of domestic, commercial and industrial needs.
Diameter : 4.5"
Length : 20"
---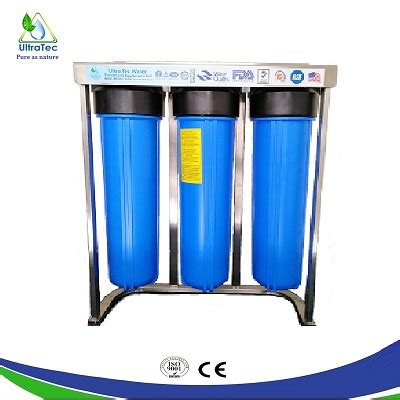 ---
Cluster Filter
Cluster Filter are an excellent choice for hevay duty filtration. These filters are easy to install as well as maintan and have no water wastage.
Flange in/outlet available
Flow Rate ranges from 5000 GPD to 100,000 GPD
FRP vessel size ranges from 13"x54" to 48"x82"
Working Temperature : 1 ~ 50oC
PVC body frames available in sizes : 20"x 5 cartridges to 40"x 5 cartridges
Stainless Steel body frames available in sizes : 20"x 5 cartridges to 40"x 9 cartridges
---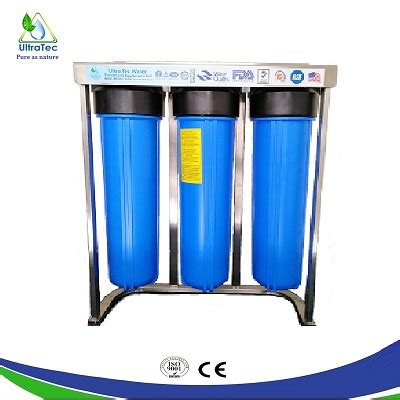 More information
I have a technical problem or support issue I need resolved, who do I email?
To get help with a technical problem or support issue, you can contact UltraTec-UAE at marketing@ultratecuae.com or by phone at +971 50 849 5110 or +971 4 250 6653. Have as much information about your issue ready as possible to help the support team understand and address your problem effectively.
How can a water treatment plant benefit hotels and restaurants?
A water treatment plant can help hotels and restaurants deliver high quality water for various purposes, such as pools, spas, drinking water, and cooking water.A treatment system can also prevent scale formation on appliances such as faucets and shower heads.
Interested in working with Water Engineering?
Our passion is to build sustainable and effective water purification system.